The VIP-Tech-Job: Time 2 Act! Podcast is finally available on Spotify, YouTube and Google Podcasts.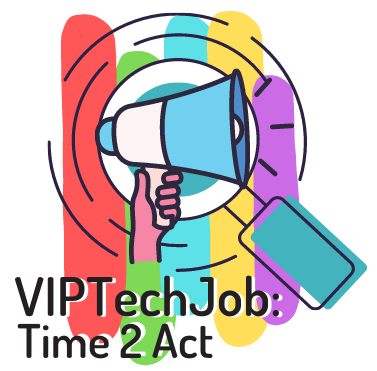 The VIP Job Podcast is a series of episodes which collects inclusion stories and interviews with skilled young blind and partially sighted persons (VIPs) in various European workplaces.
Our VIP Job Podcast was recorded between April and July 2022 and it is available in several languages (English, French, Italian, Spanish and Greek).
The first two episodes are related to how to get ready for job interviews and useful tips for entering the job market, whereas in the third episode we had the opportunity to talk with inspiring special guests who shared their successful experiences in Europe.
Listen to our podcast for free on Spotify, YouTube, Google and Apple Podcasts or navigate our list by using the buttons below.
direct links to streaming platforms
list of individual episodes