A short Guide on creating a video Bio for VIPs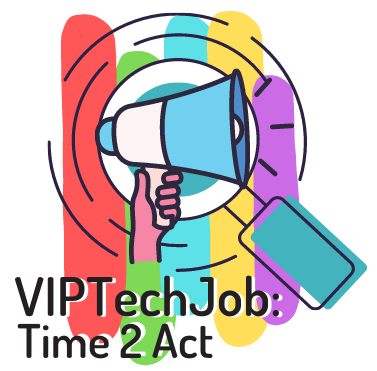 The concept of a personal presentation video for the job market
The video resume is a video recording that can be used by applicants seeking a job and it replaces the traditional written CV -whether in print or in digital format.
The purpose of such a video application is remarkably close to that of a cover letter -a chance to speak directly to an employer and give emphasis to your competences, skills, experience and, above all, personality.
This last characteristic can separate you from the other job seekers and it has become easier via this medium to highlight that instead of in a cover letter.
Why should you create a personal presentation video as a young VIP
Apart, though, from all these advantages that can benefit anyone that makes a resume video, there are some aspects that should motivate you, as a VIP, to create your own visual content.
The first one would be visibility and positive representation. What a better way to change and educate the employers on they way they think about the job seekers that are blind or with low vision by making a video yourselves?

The use of this visual media by visually impaired people may confuse people at first, for sure it will intrigue them and finally it will motivate them to get educated about visual impairments.
Transformation in the workplace is needed and also a shift in the workplace culture and perceptions and that can be achieved if more and more young VIPs step up and claim their spot in the workforce.

Useful accessible tools, means and skills to create a personal presentation video as a VIP
When creating your own video resume, there is an assortment of accessible tools that you can utilise, as well as various vloggers who are visually impaired or blind.
One such channel is the "Blind Life YouTube" where Sam, the creator who was diagnosed with Stargardt Disease/ Macular Degeneration, shares with everyone the process of making his own videos along with some useful tips.
You can also follow James Rath, a legally blind filmaker that shares his experience on accessible technology:
Step 1: Define your Context
Read the job posting / requirements of the professional domain and take notes on what stands out to you or whatever you can use based on your experience.

Keep notes, record voice memos to yourself, discuss with a friend/parent/guardian/mentor/etc, do your research and start envisioning what you would like to say and how would you like to say it.

Step 2: Create a short scenario
Keep it short and direct around 60 to 90 seconds. Your scenario should have: 1) Personal Details: Name, Surname, Age, Educational Background if relating to the job description.
2) A connection to your actual experience and the job you are applying for.
3) Why are you choosing to apply for this job.
4) An example of what you can bring to the company you are applying for.
Use examples from your life that complement the requirements set by the domain.
Step 3: Cooperate with others
Now, built your idea on how you want to set up your background as well as the clothes you want to wear.

Ask for feedback and make rehearsals with your friends/siblings/etc in order to have a better idea of the actual result.
Make sure that your setting has adequate light but not too much to the point that you cannot be seen in the video. The contribution of your companion(s) is crucial at this stage since they can help make sure that the video achieves its purpose.
In all cases make sure that your clothes feel comfortable and well fitted as well as clean.
Now concerning the background, make sure that you are in a space that feels comfortable and make sure that the space is clean.
Step 4: Set up your filming setting
Choose what you wish your film setting to be like. Whatever your choice, e.g. outside or inside, you should pick a space that has enough light but not too much and make sure that your background is clear of clutter.
In general, you don't need any extravagant technology. Your smartphone should be more than adequate for this job and nowadays, smartphones of all prices and manufacturers have some basic standards that allow you to create nice videos.

Step 5: Finalise your scenario and film
Go through your scenario some more times and go through it so that you memorise it. Stand in front of the camera. Make sure that you are in the center of the shot of your phone, computer screen or camera and start filming.
Give it as many takes as you need. As we do not have the luxury of everyone having a stable camera setting you may ask your accompanying persons to hold the camera straight in front of you while you get the video.
Duration: 20 minutes
Step 6: Share your video with us for tips if you wish
Additional information and technical support
Click below to save the guide in one of the available languages
All links open on Google docs
Read the "What an accessible world" video transcript
All links open on Google docs